January 2013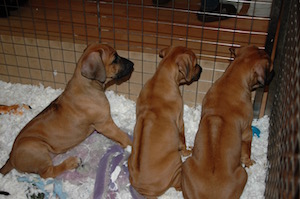 Happy 8th Birthday to the Riva Litter!!

Porenn finishes 2012 in the ring by winning Open and Best of Breed at Stourbridge CS Open Show.

March 2013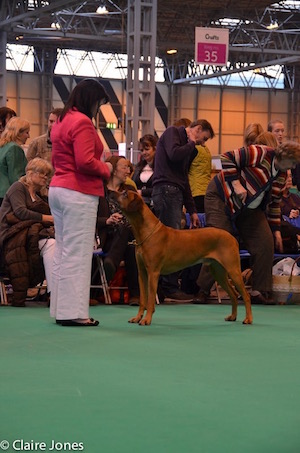 Happy 3rd Birthday to the Silk Litter!!

We had a fantastic day at Crufts 2013! Barak, for the second time, won his class at Crufts. This time he won Veteran Dog and then was awarded the Reserve Dog Challenge Certificate from a fantastic entry with dogs coming from all over Europe. Porenn, at her first Crufts, won second in a strong limit class. Thank you to Ann Gates (Eagleridge) for a truly memorable day. Critiques can be seen on their pages.

April 2013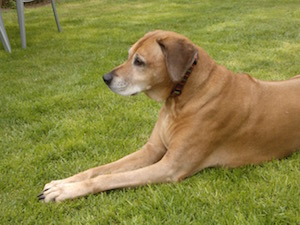 Happy 13th Birthday to Adara!!

Over the last month we have been sent some lovely photos of Barak and Porenn at Crufts. Thank you to everyone, especially Claire Jones (Runestone). Along with the beautiful photos taken of our hounds throughout the year, in and out of the ring, by Claire Parton and Lena Piehl (Kiromol) we have a fantastic record to keep.
Thank You.

May 2013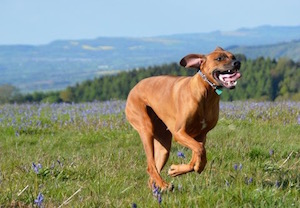 Porenn had a fantastic day at The National Championship Dog Show. She won a lovely Limit class and was awarded the Bitch Challenge Certificate. Thank you to Breed Specialist, Sharon Rossiter (Sonstraal) for a great day.

At Bath Championship Show Porenn was with the big girls for the first time in Open and won second in a super class under Breed Specialist Anthony Lord Edwards.
August 2013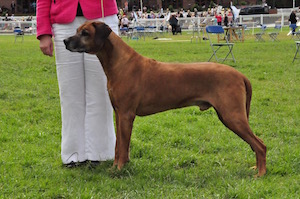 At the Hound Association Championship show Barak was back in the ring and had a great day by winning Veteran Dog. He was then awarded Best Veteran in Breed and represented the breed in a parade of Best Veterans. This was a great honour and Barak loved strutting his stuff in the big ring. Porenn also had a great day by winning Open Bitch and then the Bitch Challenge Certificate. A really wonderful day at one of the nicest shows of the year. Thank you to Breed Specialist, Gill Lawless, for thinking so highly of our hounds and giving us a day to remember.

The next day we went to Paignton Championship show where Barak won Veteran Dog under Hound Specialist, John Walton-Haddon.
At Bournemouth Championship show Porenn won Open under All-rounder, Frank Whyte.
The next show was the Welsh Kennel Club Championship show where Porenn won second in a strong Open class under Hound Specialist Mrs P Wells.
The final show was the Scottish Kennel Club Championship show. Porenn won a super Open class and was then awarded her third Challenge Certificate, which makes her a UK Champion. The judge was Breed Specialist, Sue Simper. This award means so much as the same judge gave Bethra her first CC and we are delighted that she thinks so highly of both of our girls. We are very proud to have bred two champions from just two litters and all of their top awards have been awarded by Breed Specialists.
October 2013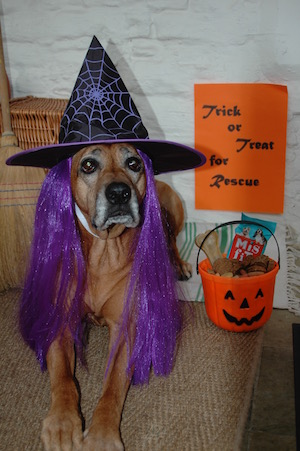 This month Bethra is helping to promote "Trick or Treat for Rescue" for the M&NRR Support & Rescue Trust. For full details please see the clubs Facebook page at: https://www.facebook.com/groups/MNRRC/

At the Southern Rhodesian Ridgeback Association AGM Barak won The Sofala Jefferson and Lincoln Cup for Best Veteran of the Year and Porenn was awarded The Champion Matabelle M'Kangazi Trophy for Most Outstanding Bitch of the Year. We are so proud of what Barak and Porenn have achieved this year.
Happy 1st Birthday to Barak and Nina's beautiful Gabisa Superhero litter.
At South Wales Championship Show Barak won Best Veteran Dog under Hound Specialist, Editha Newton.
Our favourite Breed Open Show is the SRRA and this year we had an amazing day. Barak was placed second in Veteran Dog and Porenn won Open Bitch, Best Bitch and Best In Show. Thank you to Breed Specialist Nicholas Boyd for thinking so highly of our dogs.

November 2013
At RR Club of Scotland Porenn won first in Open Bitch and the Reserve Bitch Challenge Certificate. It was the first show for Barak's son, Gabisa Captain America, and his daughter, Gabisa Wonder Woman, and we were delighted that they both qualified for Crufts.

Every year M&NRRC hold an Open Show in aid of their charity M&NRR Support and Rescue Trust. This year Barak won Veteran Dog and Best Veteran in Show.

December 2013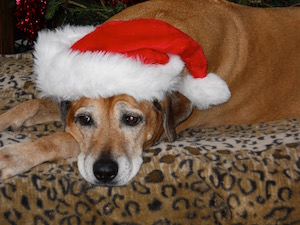 Barak wins Veteran Dog and Best Veteran in Breed at LKA Championship Show under Hound Specialist, Lyn Hewson.