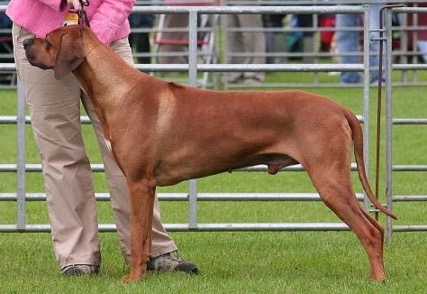 Sire:
Sam - Ch, Aus Ch Chilolo CJ Someday Sam
Hips: 2/0 Elbows: 0/0
Best in Show All Breeds Championship Show 2004
Owned by Sharon Rossiter & Anthea Fox. Sonstraal Kennel, Scotland
Bred by Rosemary Green. Chilolo Kennel, Australia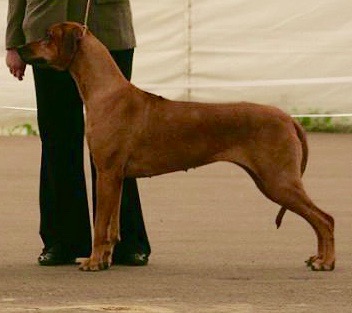 Dam:
Bethra - CH Shingwidsi Tshelana Riva

Litter Pedigree

4 Puppies: 2 Boys and 2 Girls
No Dermoid Sinus
No Kinky Tails, No Excess White


Bethra gave birth to four strong healthy puppies on the 18th March 2010, two boys and two girls. This litter was planned for temperament, health and breed type. Our intention as breeders is to only breed when we want a puppy and because Bethra is such a special girl we wanted to find the best dog for her, and us. We feel very honored to have been able to use Sam.
The pedigree combines some of the best lines from Britain, Australia, Europe and America. More importantly, Sam has a super temperament, that he has consistently passed on to his offspring, these four seem no exception.
Porenn has stayed with us and more information can be found on her page. Mungo, Roscoe and Shemse have settled in well with their new families. Pictures of them can be seen below.